On this episode of the Future Construct Podcast (24 min interview), we spotlight Cathy Hackl (@CathyHackl), Global Futurist and Founder of the Futures Intelligence Group, as she joins host Amy Peck (@VirtualGirlNY) to discuss:
Current and emerging industry trends within virtual reality, augmented reality, and other reality technologies.
What non-fungible tokens (NFTs) are, the value they hold in relation to traditional currency and how they might be utilized in the future of emerging technology.
The ways that augmented reality glasses will change the way that we think about augmented reality and how we move from mobile technology to wearables.
The involvement of volumetric video in digital experiences with avatars, and how we can utilize volumetric video in machine learning.
Cathy is a leading tech futurist and globally recognized business leader specializing in augmented reality (AR), virtual reality (VR), & spatial computing. She is one of LinkedIn's top technology voices and a champion for diversity.
She has worked with some of the biggest names in tech including: Amazon Web Services (AWS), Magic Leap, and HTC VIVE. She leads the Futures Intelligence Group, a futures research & consulting firm that works with clients in tech, fashion, media, government, and defense implementing innovation strategies, strategic foresight, and emerging technologies. She's also a top Forbes Contributor.
Click to listen to our interview with Cathy on Apple, Spotify, or Google, or watch on YouTube.
BigThink (@bigthink) named Cathy "one of the top 10 most influential women in tech in 2020" and she's been called the CEO's business guide to the metaverse.
Cathy was included in the 2021 prestigious Thinkers50 Radar list of the 30 management thinkers most likely to shape the future of how organizations are managed and led.
She is a sought after keynote speaker and has spoken at CES, SXSW, Comic-Con, Adobe Summit, Harvard Business School. Facebook, Twitter, Aspen Institute, In-Q-Tel, US Navy, SDA Bocconi, IE, and Singularity University.
We sincerely hope you enjoy this special episode of the Future Construct podcast and we would love to hear your suggestions for future guests!
- All good things, Luke Lightning, PhD
* A special thank you to our awesome partners at Applied Software for supporting Episode 10 of this podcast! Applied Software has grown to become one of the largest AEC, MEP Fabrication, Construction and Manufacturing system integrators in North America. They're here to help you find the best tech solution to meet your needs. Fill out a quick form to request more information.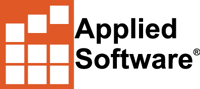 ** Click on these links to listen to the podcast on Apple, Spotify, or Google, or watch on YouTube.


SHOW NOTES


0:37 Amy Peck introduces global futurist and the Founder of the Futures Intelligence Group, Cathy Hackl.

4:51 So non-fungible tokens, can you explain what these are for those who don't know?

8:57 I'd love to hear more about the fearless nature of your work. Let's talk about some of the ways to seamlessly bring technology in and leverage curiosity to dispel some of the fear around becoming irrelevant alongside technology?

13:45 Do you see volumetric video being an extension of trends, enabling us those more personalized experiences, whether it be sporting figures or entertainment figures, or our favorite musicians or bands?

18:32 How will our everyday lives, for example advertising and marketing, happen in this 3D realm? Do you see a different construct emerging?

21:30 So if you could project yourself 25 years into the future, and you could create your favorite thing or gadget, and it doesn't have to be rooted in reality at all, what would it be and what would it do?
About BIM Designs, Inc.
BIM Designs, Inc. is an agile BIM design, modeling, consulting, and coordination service provider for architecture, engineering, and construction (AEC) contractors and developers that desire experienced journeymen detailers and engineers for Mechanical, Electrical, Plumbing and Fire Protection (MEPF) modeling, Laser Scanning, and Virtual Design Construction (VDC) projects.
If you need 3D BIM modeling, design, and MEP detailing services, BIM Designs, Inc. (BDI) has the expert tradesmen who know how to precisely design and model your systems. Contact us today for a free estimate or to discuss your project needs.
About the Author
Luke joined the BIM Designs team in June 2020 as the Head of Business Development and helps oversee the business development and marketing team's objectives. With over 8 years of business development and sales experience working with startups, accelerators, investors and global enterprise-level companies, he has successfully helped startups scale their sales operations. Previously, he worked in the biotech industry as a research leader for over 9 years resulting in an IPO in 2011.