On this episode of the Future Construct Podcast (36 min interview), we spotlight Curtis Rodgers, Principal at Brick & Mortar Ventures, as he joins host Amy Peck (@VirtualGirlNY) to discuss:
Integrating technology into the construction workspace and understanding the user's journey
Insights on opportunities to utilize data in a multitude of different ways for many use cases
The types of investments he's made and some of the partnerships he's developed with portfolio companies
The dream gadget he would like to have 20 to 30 years in the future
Curtis is a construction technologist and investor at Brick & Mortar Ventures, with six years of construction operations experience across federal, energy, industrial, infrastructure, and commercial markets at both Kiewit and McCarthy Construction. Curtis founded The Society for Construction Solutions (SCS) in 2014, contributed to the NASA Centennial 3D Printed Habitat Challenge, and participated as a lecturer for the US DOE's Project Leadership Institute.
Click to listen to our interview with Curtis on Apple, Spotify, or Google, or watch on YouTube.
We sincerely hope you enjoy this special episode of the Future Construct podcast and we would love to hear your suggestions for future guests!
- All good things, Luke Lightning, PhD
* A special thank you to our awesome partners at Applied Software for supporting Episode 12 of this podcast! Applied Software has grown to become one of the largest AEC, MEP Fabrication, Construction, and Manufacturing system integrators in North America. They're here to help you find the best tech solution to meet your needs. Fill out a quick form to request more information.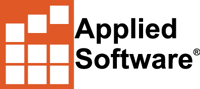 ** Click on these links to listen to the podcast on Apple, Spotify, or Google, or watch on YouTube.


SHOW NOTES


0:36 Amy Peck introduces Curtis Rodgers, Principal at Brick & Mortar Ventures.

2:32 So, in looking at some of the portfolio companies where you are on the board or a board observer, can you talk about some of the investments you're making and maybe some of the portfolio companies themselves?

9:45 So with some of the companies that you're working with now, can you give some examples of some successes you've had, because it's incredibly difficult to bring in technology into the construction workflow? How do you combat that and how do you find companies that have such deep tech expertise and understand that user journey?

17:00 I think you interviewed somebody on YouTube, and the woman who was managing the robotic application said it took just a couple of minutes on my mobile device and she's running the robot. Could you talk about how that company (Holobuilder) came to be?

29:19 Looking at a lot of these solutions, I'm already seeing ways that you can take that same data and repurpose it in training or remote technical assistance or some other applications. How are thinking about that in terms of scale with some of the companies you're working with or solutions you've seen out there where all of this data that you're collecting has other uses or use cases?

34:12 So if you could project yourself 20 to 25 years into the future, and you could have any gadget that would make your life better or make you happy, what would it be and what would it do?
About BIM Designs, Inc.
BIM Designs, Inc. is an agile BIM design, modeling, consulting, and coordination service provider for architecture, engineering, and construction (AEC) contractors and developers that desire experienced journeymen detailers and engineers for Mechanical, Electrical, Plumbing and Fire Protection (MEPF) modeling, Laser Scanning, and Virtual Design Construction (VDC) projects.
If you need 3D BIM modeling, design, and MEP detailing services, BIM Designs, Inc. (BDI) has the expert tradesmen who know how to precisely design and model your systems. Contact us today for a free estimate or to discuss your project needs.
About the Author
Luke joined the BIM Designs team in June 2020 as the Head of Business Development and helps oversee the business development and marketing team's objectives. With over 8 years of business development and sales experience working with startups, accelerators, investors and global enterprise-level companies, he has successfully helped startups scale their sales operations. Previously, he worked in the biotech industry as a research leader for over 9 years resulting in an IPO in 2011.