Our team is thrilled to bring you this new episode of the Future Construct Podcast (30 min interview), where we spotlight Miquel Vidal, Head of XRS (eXtended Reality Solutions) at CBRE Global Workplace Solutions (@CBRE). Miquel has been an evangelist on XR within CBRE for the last three years, working across numerous teams, presenting the values and benefits of disruptive technology, having run numerous PoC and pilots with some of CBRE's front-line workers on their respective clients' sites. For the majority of his time in CBRE, he led teams that delivered an array of different innovative initiatives and projects, from ideation to implementation and final delivery, positively impacting internal customers and clients.
Click to listen to our interview with Miquel on Apple, Spotify, or Google, or watch on YouTube.


Some highlights of Miquel's interview with host Amy Peck (@VirtualGirlNY) include:
Some of the trends and solutions he believes will streamline workflows and facilitate industry improvements
His deployment strategy and how his internal team has conducted a soft launch of concepts, garnering interest from clients
How consumer devices hitting the market will influence the introduction of technology to industry workflows and the work he's doing
Miquel's thoughts on computing, the evolution of consuming information, and its impact on consumers and business
Click to listen to our interview with Miquel on Apple, Spotify, or Google, or watch on YouTube.


Most recently, Miquel has been transferred to D&T (Digital & Technology) and was nominated for the Head of XRS (Mixed, Augmented, Virtual) Reality Solutions with the aim to create and productize a new technology solution: XR within CBRE. Prior to his role at CBRE, Miquel spent 11 years with TAP Biosystems, managing a variety of projects, including bespoke engineering solutions that facilitated new product development, a $2M automation system, relocation projects, and other internal initiatives.
Click to listen to our interview with Miquel on Apple, Spotify, or Google, or watch on YouTube.


We sincerely hope you enjoy this special episode of the Future Construct podcast and we would love to hear your suggestions for future guests!
- All good things, Luke Lightning, PhD
* The Future Construct podcast is produced by the team at BIM Designs, Inc. BIM Designs, Inc. is a minority-owned, US-based, union-signatory preconstruction technology firm, offering turnkey BIM modeling, laser scanning, coordination management, and other VDC solutions to the AEC industry. We'd love to talk with you!
** A special thank you to our awesome partners at Applied Software for supporting Episode 19 of this podcast! Applied Software has grown to become one of the largest AEC, MEP Fabrication, Construction, and Manufacturing system integrators in North America. They're here to help you find the best tech solution to meet your needs. Fill out a quick form to request more information.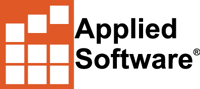 *** Click on these links to listen to the podcast on Apple, Spotify, or Google, or watch on YouTube.


SHOW NOTES


0:37 Amy Peck introduces Miquel Vidal, the Head of XRS at CBRE Global Workplace Solutions.

2:59 So, what are some of the ways and trends you're seeing that make you say, "we think these kinds of solutions will streamline workflows"?

9:19 We know that these consumer devices are coming. Do you feel as though those devices are going to have an impact on how easily we'll be able to introduce this technology into the workflow?

12:28 And so, what kind of trends are you seeing, beyond the things that you're looking at directly, but really future forward, across this industry and emerging technology in general?

14:59 You mentioned computing and having information all around us. Consuming content in context, with location being a big component of that. How do you see that evolution? Are you seeing it as a two-way street, and how does it impact consumers and business?

25:48 Projecting yourself 20 to 25 years in the future, and you can have any environment or any gadget that makes your life better, what would it be and what would it do?
About BIM Designs, Inc.
BIM Designs, Inc. is an agile BIM design, modeling, consulting, and coordination service provider for architecture, engineering, and construction (AEC) contractors and developers that desire experienced journeymen detailers and engineers for Mechanical, Electrical, Plumbing and Fire Protection (MEPF) modeling, Laser Scanning, and Virtual Design Construction (VDC) projects.
If you need 3D BIM modeling, design, and MEP detailing services, BIM Designs, Inc. (BDI) has the expert tradesmen who know how to precisely design and model your systems. Contact us today for a free estimate or to discuss your project needs.
About the Author
Luke joined the BIM Designs team in June 2020 as the Head of Business Development and helps oversee the business development and marketing team's objectives. With over 8 years of business development and sales experience working with startups, accelerators, investors and global enterprise-level companies, he has successfully helped startups scale their sales operations. Previously, he worked in the biotech industry as a research leader for over 9 years resulting in an IPO in 2011.