On this episode of the Future Construct Podcast (41 min interview), we are excited to feature James Benham (@JamesMBenham), CEO, and Co-founder of JB Knowledge (@JBKnowledge). JB Knowledge offers technology solutions for Insurance & Construction companies, transforming risk management technology and implementing technologies to transform construction projects. You name it; they can build it! JB Knowledge aims to make the world a more tech-savvy place; insurance and construction are just where they started.
With a lifetime of experience in entrepreneurship and innovative technology, James is on the Texas Southern University Board of Regents, appointed by Texas Governor Greg Abbott in October of 2020, all while running JB Knowledge. James has always had a go-getter personality, believing that we can all bring innovation to various parts of life. He finds his inspiration in geeking out over technology, flying planes, practicing jiu jitsu, and hanging out with his two daughters.
Click to listen to our interview with James on Apple, Spotify, or Google, or watch on our Facebook or YouTube.

Some highlights of James' interview with host Amy Peck (@VirtualGirlNY) include:
A recap of James' career, including his University degrees, founding JB Knowledge, and traveling and working worldwide.

The future of employment, particularly how technology and automation will influence the future of work.

James' time as a City Council Member with the city of College Station and how he introduced innovation to the 125,000 residents to create a smarter city.

Why the world needs more doers and fewer critics for us to move forward.

The difference between wasting time or making time and how the human brain is the best computer ever built.
Click to listen to our interview with James on Apple, Spotify, or Google, or watch on our Facebook or YouTube.



During John's time as CEO of JB Knowledge, he has revolutionized how technology impacts the construction and insurance industries, creating a seamless workflow for business owners through innovation and automation. He now leads a team of 250 global employees and actively searches for new ways to bring innovation to all corners of life. During his time as a City Council Member with the city of College Station, TX, he introduced elements of a smart city by digitizing and automating aspects of their processes, and he hasn't stopped there. In conjunction with running JB Knowledge, John is a Regent at Texas Southern University, where he enjoys educating and advising the next generation about entrepreneurship and innovative technology.
We hope you all enjoyed hearing about John's story, and hopefully feel inspired to bring innovation to a part of your life.
Click to listen to our interview with James on Apple, Spotify, or Google, or watch on our Facebook or YouTube.




We sincerely hope you enjoy this special episode of the Future Construct podcast and we would love to hear your suggestions for future guests!
- All good things, Luke Lightning, PhD
* The Future Construct podcast is produced by the team at BIM Designs, Inc. BIM Designs, Inc. is a minority-owned, US-based, union-signatory preconstruction technology firm, offering turnkey BIM modeling, laser scanning, coordination management, and other VDC solutions to the AEC industry. We'd love to talk with you!
** A special thank you to our awesome partners at Applied Software for supporting Episode 24 of this podcast! Applied Software has grown to become one of the largest AEC, MEP Fabrication, Construction, and Manufacturing system integrators in North America. They're here to help you find the best tech solution to meet your needs. Fill out a quick form to request more information.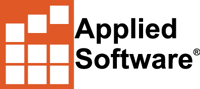 Click to listen to our interview with James on Apple, Spotify, or Google, or watch on our Facebook or YouTube.




Show Notes
00:37 Amy Peck introduces John Benham, the CEO and Co-Founder of JB Knowledge, and his work experience.
02:52 What inspired the move to Texas, with it being a tech hub? Explain your thought-process for the move.
07:38 How do you ensure that you are intentional with the way you spend your time? What do you think of people who spend a lot of their time complaining, rather than acting on the things they want to do?
18:00 What are some strategies that you've employed at your company and that you recommend to other business owners? In terms of retraining the workforce, and integrating technology in a positive way.
23:55 How can companies stay relevant with the technology life cycle and innovation cycles being so short?
35:26 Tell me about your daughters. Are they interested in technology? Are they interested in flying?
38:22 If you could project yourself 20 years into the future, and you can bring one product or service with you that makes your life better, what would it be and what would it do?
About BIM Designs, Inc.
BIM Designs, Inc. is an agile BIM design, modeling, consulting, and coordination service provider for architecture, engineering, and construction (AEC) contractors and developers that desire experienced journeymen detailers and engineers for Mechanical, Electrical, Plumbing and Fire Protection (MEPF) modeling, Laser Scanning, and Virtual Design Construction (VDC) projects.
If you need 3D BIM modeling, design, and MEP detailing services, BIM Designs, Inc. (BDI) has the expert tradesmen who know how to precisely design and model your systems. Contact us today for a free estimate or to discuss your project needs.
About the Author
Luke joined the BIM Designs team in June 2020 as the Head of Business Development and helps oversee the business development and marketing team's objectives. With over 8 years of business development and sales experience working with startups, accelerators, investors and global enterprise-level companies, he has successfully helped startups scale their sales operations. Previously, he worked in the biotech industry as a research leader for over 9 years resulting in an IPO in 2011.