On this episode of the Future Construct Podcast (29 min interview), we spotlight Mark Oden, CEO of BIM Designs, Inc. (@BIMdesignsInc), as he joins Amy Peck (@VirtualGirlNY) to discuss how he developed the company culture and service offerings at BIM Designs, Inc., how artificial intelligence can be utilized as a tool rather a replacement for a human workforce, and how BIM technology can serve as a digital overlay for pre-construction processes in the future.
Prior to BIM Designs, Inc. Mark co-founded Taskware, an API-based micro-tasking platform, and served as the organization's COO. While working at Cisco, he served in several roles, ranging from Network Engineering, Product Management, Strategy and Planning, Mergers and Acquisitions and Business Development. Mark is a Cisco Pioneer Award winner and Best of Interop Finalist for his work as Product Manager for the WebEx and Media Services Interface integration (Medianet).
Click to listen our interview with Mark on Apple, Spotify, or Google, or watch on YouTube.
In the midst of his professional career, Mark took a year-long sabbatical, during which he traveled several countries, including Canada, Mexico, Brazil, Uruguay, Argentina and Cuba. During this experience, he studied Spanish and remotely advised three startups, improving their pitch decks and styles, investigating and understanding their underlying technology to defend their solutions to interested investors.
Last year, Mark was featured on the Bridging the Gap Podcast with Todd Weyandt. He discussed BIM and the collaboration between detailers and other teams in a project atmosphere. Watch the full interview here.
To learn more about Mark's background and his responsibilities at BIM Designs, Inc., check out his company profile.
We sincerely hope you enjoy this special episode of the Future Construct podcast and we would love to hear your suggestions for future guests!
- All good things, Luke Lightning, PhD
* A special thank you to our awesome partners at Applied Software for supporting Episode 7 of this podcast! Applied Software has grown to become one of the largest AEC, MEP Fabrication, Construction and Manufacturing system integrators in North America. They're here to help you find the best tech solution to meet your needs. Fill out a quick form to request more information.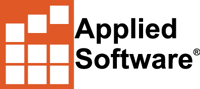 ** Click on these links to listen to the podcast on Apple, Spotify, or Google, or watch on YouTube.


SHOW NOTES


0:44 Amy Peck introduces the CEO of BIM Designs, Inc., Mark Oden.

6:56 So, looking at a lot of the work do, there's a breadth of services that you cover that align with where technology is going, but you still make it accessible today. Can you talk a little bit about that and how are you future-proofing your services?

10:30 And I love that you mentioned AI. Can you talk about doing the tedious work on iteration, where the human factor is always going to be a necessary component?

15:06 You're really looking to centralize the standards around BIM designs, and that's one the challenges for contractors, so how you combatting that?

17:20 One of the challenges with future technology with things like AR and VR, is that they're reliant on the user. How difficult is it to bring technology on site, and are you finding an acceptance for it, or does run the gamut, and where's that balance?

25:42 In the future, 20, 30, 40 years from now, personally what would be your dream piece of technology, what would it be and what would it do?
About BIM Designs, Inc.
BIM Designs, Inc. is an agile BIM design, modeling, consulting, and coordination service provider for architecture, engineering, and construction (AEC) contractors and developers that desire experienced journeymen detailers and engineers for Mechanical, Electrical, Plumbing and Fire Protection (MEPF) modeling, Laser Scanning, and Virtual Design Construction (VDC) projects.
If you need 3D BIM modeling, design, and MEP detailing services, BIM Designs, Inc. (BDI) has the expert tradesmen who know how to precisely design and model your systems. Contact us today for a free estimate or to discuss your project needs.
About the Author
Luke joined the BIM Designs team in June 2020 as the Head of Business Development and helps oversee the business development and marketing team's objectives. With over 8 years of business development and sales experience working with startups, accelerators, investors and global enterprise-level companies, he has successfully helped startups scale their sales operations. Previously, he worked in the biotech industry as a research leader for over 9 years resulting in an IPO in 2011.