On this episode of the Future Construct Podcast (30 min interview), we're featuring Amy Marks (@QueenofPrefab), as she joins Amy Peck (@VirtualGirlNY) to candidly discuss how she became the queen of prefabrication, the need to remove constraints so that companies can fully leverage emerging technology, if there is room for an Uber-like behemoth in the construction space, and the industry's digital transformation.
Marks has over a decade of experience in the construction industry, including her time at Autodesk (@autodesk) as the Head of Industrialized Construction Strategy and Evangelism. Before joining Autodesk, she was the CEO of XSite Modular, pioneered a path to become the world's preeminent prefabrication consultant, and is often called the Queen Of Prefab.
Listen as Marks also expounds on designing buildings for the end user, the unique story behind the red stiletto in her office, as well as several other insightful topics.
We sincerely hope you enjoy this special episode of the Future Construct podcast and we would love to hear your suggestions for future guests!
* Click on these links to listen to the interview on Apple, Spotify, or Google, or watch on YouTube.
More on Amy Marks:
Marks has been at the forefront of innovation for 10+ years in several roles, including her current role at Autodesk, where she leads future industrialized construction product strategies. Check out her video series - Industrialized Revolution with the Queen of Prefab - where she meets with leading architecture and construction firms to discover how they are deploying industrialized construction techniques such as DfMA and prefabrication.
** A special thank you to our awesome partners at Applied Software for supporting Episode 3 of this podcast! Applied Software has grown to become one of the largest AEC, MEP Fabrication, Construction and Manufacturing system integrators in North America. They're here to help you find the best tech solution to meet your needs. Fill out a quick form to request more information.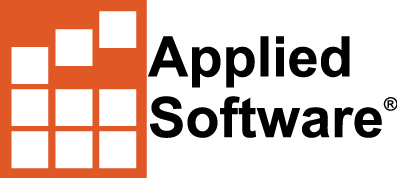 *** To read more about Amy Marks' personal story and insights on the impact of prefabrication in hospitals during the coronavirus pandemic, and how beneficial it can be in general, read an article by Sheri Koones for Forbes, more details here.
**** Click on these links to listen to the podcast on Apple, Spotify, or Google, or watch on YouTube.
SHOW NOTES
0:44 Amy Peck introduces Autodesk's Head of Industrialized Construction Strategy and Evangelism, Amy Marks.

3:04 What are some of the ways that companies can leverage technology today?

6:40 So, I'd love to hear your perspective on really building for the end user.

15:48 Do you think that there's room for a new behemoth type of construction company, like an Uber, for the new construction age?

20:10 How much do you think the convergence of technology, specifically around smart cities, will then start to drive smart buildings, or do you see it the other way around?

26:50 So if you could project yourself into the future, 2030, 2040 or beyond, and you could create the perfect gadget for you, for your life, what would it be and what would
it do?
About BIM Designs, Inc.
BIM Designs, Inc. is an agile BIM design, modeling, consulting, and coordination service provider for architecture, engineering, and construction (AEC) contractors and developers that desire experienced journeymen detailers and engineers for Mechanical, Electrical, Plumbing and Fire Protection (MEPF) modeling, Laser Scanning, and Virtual Design Construction (VDC) projects.
If you need 3D BIM modeling, design, and MEP detailing services, BIM Designs, Inc. (BDI) has the expert tradesmen who know how to precisely design and model your systems. Contact us today for a free estimate or to discuss your project needs.
About the Author
Luke joined the BIM Designs team in June 2020 as the Head of Business Development and helps oversee the business development and marketing team's objectives. With over 8 years of business development and sales experience working with startups, accelerators, investors and global enterprise-level companies, he has successfully helped startups scale their sales operations. Previously, he worked in the biotech industry as a research leader for over 9 years resulting in an IPO in 2011.