Elizabeth Baron (@ImmersivStories) has decades (yes, decades!) of experience helping teams at Ford Motor Company (@ford) and now Unity Technologies (@Unity3D) visualize and collaborate through VR. On this episode of the Future Construct Podcast (20 min interview), she joins Amy Peck (@VirtualGirlNY) to discuss VR, game engines, and how companies can leverage technology for the future within an innovative space.
Hear Elizabeth and Amy expand on: "What are some of the ways that game engines are valuable within the enterprise construct?" as well as several other insightful topics.
Click to listen our interview with Elizabeth on Apple, Spotify, or Google, or watch on YouTube.
Elizabeth was at the forefront of innovation for 30+ years at the Ford Motor Company (@ford) where she held the title of an Immersive Realities Technical Specialist and brought together several disciplines throughout the company. During her time at Ford, she helped develop multiple immersive realities using AR/VR/MR to provide information in context to the Design Studio, Engineering Teams, UX developers, CAE analysts, and more. She now applies her awesome industry experience as an Enterprise Solutions Executive to the team at Unity Technologies (@Unity3D).
** A special thank you to our awesome partners at Applied Software for supporting Episode 2 of this podcast! Applied Software has grown to become one of the largest AEC, MEP Fabrication, Construction and Manufacturing system integrators in North America.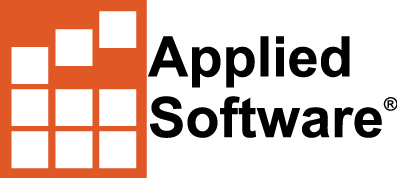 *** To read more about Elizabeth Baron's personal story and the passion she's bringing to the VR industry, check out her Immersive VR Insights interview with Molly Moser for The Optics and Photonics Newsmagazine here.
**** Click on these links to listen to the podcast on Apple, Spotify, or Google, or watch on YouTube.


SHOW NOTES
0:44 Amy introduces Unity's Enterprise Solutions Executive,
Elizabeth Baron.

6:01 What are some of the ways that game engines are valuable within the enterprise construct?

9:52 So given your experience, how can companies today really start to leverage technology and change the way that they're thinking about
doing things?

14:04 In looking where we are today, are there completely different ways of doing things, which aren't the normal ways companies like to innovate?

17:50 I'd like to hear your journey of working from home and also just getting some of our lives back, and how do you see that impact the workforce moving forward?

27:41 So if you could create your dream gadget of the future, 20 or 30 years from now, what would it be and what would it do?
About BIM Designs, Inc.
BIM Designs, Inc. is an agile BIM design, modeling, consulting, and coordination service provider for architecture, engineering, and construction (AEC) contractors and developers that desire experienced journeymen detailers and engineers for Mechanical, Electrical, Plumbing and Fire Protection (MEPF) modeling, Laser Scanning, and Virtual Design Construction (VDC) projects.
If you need 3D BIM modeling, design, and MEP detailing services, BIM Designs, Inc. (BDI) has the expert tradesmen who know how to precisely design and model your systems. Contact us today for a free estimate or to discuss your project needs.
About the Author
Luke joined the BIM Designs team in June 2020 as the Head of Business Development and helps oversee the business development and marketing team's objectives. With over 8 years of business development and sales experience working with startups, accelerators, investors and global enterprise-level companies, he has successfully helped startups scale their sales operations. Previously, he worked in the biotech industry as a research leader for over 9 years resulting in an IPO in 2011.