Our team is excited to bring you this new episode of the Future Construct Podcast (28 min interview), where we spotlight Danielle O'Connell, Director of Emerging Technology at Skanska USA (@SkanskaUSA). Skanska USA creates sustainable solutions and aims to be a leader in quality, green construction, work safety, and business ethics to drive profitability and reduce construction timelines.
In 2020, Danielle was listed as one of 17 women that are changing the face of construction. In her career, Danielle has provided leadership, supervision, input, and guidance on the integration, incorporation, and adoption of new and emerging technologies relevant to needs in the design and construction of facilities. She has overseen teams dedicated to providing design and construction-related services including GIS, BIM, CAD, document management, and various graphic requests. Danielle has directed and managed consultants and sub-consultants GIS, CAD, and BIM submissions; and reviewed and investigated the integration of these design/construction technologies with other systems such as asset management, specifications, commissioning project reviews, and survey.
Click to listen to our interview with Danielle on Apple, Spotify, or Google, or watch on YouTube.


Some highlights of Danielle's interview with host Amy Peck(@VirtualGirlNY) include:
Danielle's day-to-day responsibilities at Skanska USA and how she remains up to date with the landscape of emerging technology.
The next wave of emerging technologies that will be at the forefront over the next three to five years.
Danielle's top three solutions that will most impact the industry now and in the future.
The technologies that are being most adopted within the industry.
Click to listen to our interview with Danielle on Apple, Spotify, or Google, or watch on YouTube.


Prior to her time at Skanska USA, Danielle has held numerous roles in the construction industry, from a Project Coordinator at Consigli Constructionto the Design Technologies Integration Manager at Massachusetts Port Authority. With almost 10 years of construction industry experience before transitioning to Skanska USA, Danielle brought a wealth of experience and knowledge in emerging technology and how the industry will continue to evolve as new solutions are developed and companies begin to increasingly adopt technology to solve problems.
Click to listen to our interview with Danielle on Apple, Spotify, or Google, or watch on YouTube.




We sincerely hope you enjoy this special episode of the Future Construct podcast and we would love to hear your suggestions for future guests!
- All good things, Luke Lightning, PhD
* The Future Construct podcast is produced by the team at BIM Designs, Inc. BIM Designs, Inc. is a minority-owned, US-based, union-signatory preconstruction technology firm, offering turnkey BIM modeling, laser scanning, coordination management, and other VDC solutions to the AEC industry. We'd love to talk with you!
** A special thank you to our awesome partners at Applied Software for supporting Episode 23 of this podcast! Applied Software has grown to become one of the largest AEC, MEP Fabrication, Construction, and Manufacturing system integrators in North America. They're here to help you find the best tech solution to meet your needs. Fill out a quick form to request more information.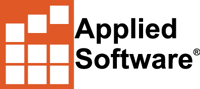 *** Click on these links to listen to the podcast on Apple, Spotify, or Google, or watch on YouTube.




Show Notes
0:37 Amy Peck introduces Danielle O'Connell, the Director of Emerging Technology at Skanska USA.

4:45 So, how do you stay abreast among the current landscape of emerging technology?

9:26 What are some of the emerging technologies you see over the next three to five years that we're going to see more of?

11:36 What are your top three solutions that are really going to impact the industry, that you're implementing now or that you see in the near future?

16:16 Are there some other trends that you're seeing or leveraging some other technologies like blockchain or AI that are getting adopted more?

25:50 If you could project yourself 20 to 25 years in the future, and you can you could have a product or service that makes you happy or makes your life better, what would it be and what would it do?
About BIM Designs, Inc.
BIM Designs, Inc. is an agile BIM design, modeling, consulting, and coordination service provider for architecture, engineering, and construction (AEC) contractors and developers that desire experienced journeymen detailers and engineers for Mechanical, Electrical, Plumbing and Fire Protection (MEPF) modeling, Laser Scanning, and Virtual Design Construction (VDC) projects.
If you need 3D BIM modeling, design, and MEP detailing services, BIM Designs, Inc. (BDI) has the expert tradesmen who know how to precisely design and model your systems. Contact us today for a free estimate or to discuss your project needs.
About the Author
Luke joined the BIM Designs team in June 2020 as the Head of Business Development and helps oversee the business development and marketing team's objectives. With over 8 years of business development and sales experience working with startups, accelerators, investors and global enterprise-level companies, he has successfully helped startups scale their sales operations. Previously, he worked in the biotech industry as a research leader for over 9 years resulting in an IPO in 2011.