In this week's episode of the Future Construct Podcast (40 min interview), we are excited to feature Cristina Savian (@cristina_savian) Managing Director of BE-WISE. Cristina is a highly accomplished director with two decades' experience in technology and engineering. As an expert in the built environment, Cristina has driven consulting engagements and delivered the adoption of technology, digital transformation, and innovation across a number of sectors. She has been recognized for unsurpassed levels of commercial awareness underpinned by strong problem-solving, client management, and leadership qualities. Cristina is also the author of "Digital twins for the built environment".
BE-WISE is a London and Melbourne-based consulting firm specializing in innovation, technology, and digital transformation for the built environment. The company launched in 2018, and its current client list consists of global construction technology companies, NGOs, and numerous educational institutions.
In an under-digitized and fragmented industry, the mission of BE-WISE is to use technology as an enabler of innovation and digital transformation. They use a holistic and multidisciplinary approach to problem-solving to find the right balance between technology, people, and processes.
Click to listen to our interview with Cristina on Apple, Spotify, or Google, or watch on our Facebook or YouTube channels.

Highlights of Cristina's interview with host Amy Peck (@AmyPeckXR) include:
The start of Cristina's career, and what inspired her to found BE-WISE
The importance of having the level of confidence for yourself and providing inspiration for others
The rapid evolution of technology, and the role it plays in the progression of different industries.
Her desired

gadget or service that would make her life better on a personal level
Click to listen to our interview with Cristina on Apple, Spotify, or Google, or watch on our Facebook or YouTube channels.



She has been the keynote speaker and judge for construction technology industry events including Digital Construction Week, UK Construction Week, GeoBusiness, Salesforce Construction Industry Council - London, BIM Show Live - Newcastle, and more. She was a guest lecturer at the University of Melbourne, UCL The Bartlett School of Construction in London, and Northumbria University in Newcastle, UK. Additionally, she was a columnist on AEC Business and a guest contributor on several AEC publications.
Cristina has proven experience in producing pitching decks, pitching to investors, and managing product pre-launch activities. She demonstrates the ability to take the initiative in managing and delivering programs, transforming existing processes, and in building teams. Cristina possesses excellent people management, collaborative and partnering skills, with an unrivaled ability to engage and influence stakeholders, as well as being invited to present and judge at engineering and technology industry events.
Click to listen to our interview with Cristina on Apple, Spotify, or Google, or watch on our Facebook or YouTube.



We sincerely hope you enjoy this special episode of the Future Construct podcast and we would love to hear your suggestions for future guests!
- All good things, Luke Lightning, PhD
The Future Construct podcast is produced by the team at BIM Designs, Inc. BIM Designs, Inc. is a minority-owned, US-based, union-signatory preconstruction technology firm, offering turnkey BIM modeling, laser scanning, coordination management, and other VDC solutions to the AEC industry. We'd love to talk with you!
A special thank you to our awesome partners at Applied Software for supporting Episode 27 of this podcast! Applied Software has grown to become one of the largest AEC, MEP Fabrication, Construction, and Manufacturing system integrators in North America. They're here to help you find the best tech solution to meet your needs. Fill out a quick form to request more information.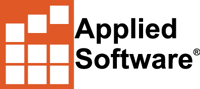 Click to listen to our interview with Cristina on Apple, Spotify, or Google, or watch on our Facebook or YouTube.



Show Notes
0:37 Amy Peck introduces Cristina Savian, Founder and CEO at BE-WISE.
01:12 You have such an interesting background. What was your journey, and what led you to start BE-WISE?
17:05 Talking about so many cool things, including your crazy clubhouse adventure, which seems to be expanding at an exponential rate. I'd love to hear a little bit about what is the importance of having the level of confidence for you, even just to inspire others?
26:28 You know, you talked about digital twins. What are some of the things you're hearing that are the honest challenges about how we leverage digital twins?
37:36 Let's take a little trip to the future. Let's go 20 to 25 years past that edge you live on, on a daily basis, and you could bring with you any kind of gadget or service or just something that would make your life better on a personal level, what would it be and what would it do?
About BIM Designs, Inc.
BIM Designs, Inc. is an agile BIM design, modeling, consulting, and coordination service provider for architecture, engineering, and construction (AEC) contractors and developers that desire experienced journeymen detailers and engineers for Mechanical, Electrical, Plumbing and Fire Protection (MEPF) modeling, Laser Scanning, and Virtual Design Construction (VDC) projects.
If you need 3D BIM modeling, design, and MEP detailing services, BIM Designs, Inc. (BDI) has the expert tradesmen who know how to precisely design and model your systems. Contact us today for a free estimate or to discuss your project needs.
About the Author
Luke joined the BIM Designs team in June 2020 as the Head of Business Development and helps oversee the business development and marketing team's objectives. With over 8 years of business development and sales experience working with startups, accelerators, investors and global enterprise-level companies, he has successfully helped startups scale their sales operations. Previously, he worked in the biotech industry as a research leader for over 9 years resulting in an IPO in 2011.